Police arrest mother charged in death of infant daughter | News
WOODSTOCK, Ga. -- A 24-year-old mother wanted in connection with the death of her infant daughter is now in custody. The Cherokee County Sheriff's Office arrested Alyssa Kincaid, of Canton Tuesday night following a traffic stop near Pine Crest Road in Canton.  
Her boyfriend, Nicholas Campbell, 26, was arrested Friday night for the death of 24-day-old Ciara Campbell. Kinkaid was wanted for cruelty to children in the 2nd degree. 
The incident began when Cherokee County Sheriff's Office deputies responded to a residence off of Magnolia Springs Drive in Woodstock, Thursday in reference to a child not breathing.
The child was taken to Northside Cherokee Hospital by Cherokee Fire and Emergency Services before being transported to Children's Healthcare of Atlanta where she was later taken off life support. 
Authorities found multiple injuries on the small child. After conducting interviews with Nicholas Campbell, the mother and the grandmother, Campbell was placed under arrest.
He faces four counts of cruelty to children in the first degree, four counts of aggravated assault, four counts of aggravated battery and possession of methamphetamine. Campbell remained silent in court as the charges against him were read on Monday. He was ordered held without bail.
The Cherokee County Sheriff's Office said Alyssa Kincaid was last seen at the hospital. Anyone with information is asked to call 911 or Cherokee County detectives at (770) 928-0239.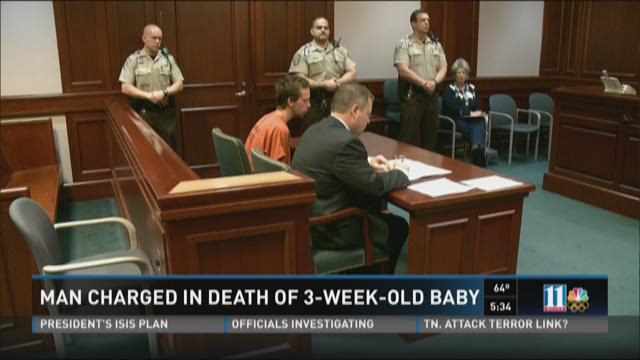 Related content