Mom of 24-day-old who died after "cruelty" gets no bond | News
CHEROKEE COUNTY, Ga. -- Ciara Campbell died after being alive for just 24 days. Her mother and mother's boyfriend are arrested in connection with her death.
Alyssa Kincaid, 24, of Canton made her first court appearance Friday after being arrested Tuesday. She is charged with cruelty to a child in the second degree and meth possession. A judge decided not to grant her bond.
11Alive also learned she was already on probation for a previous arrest.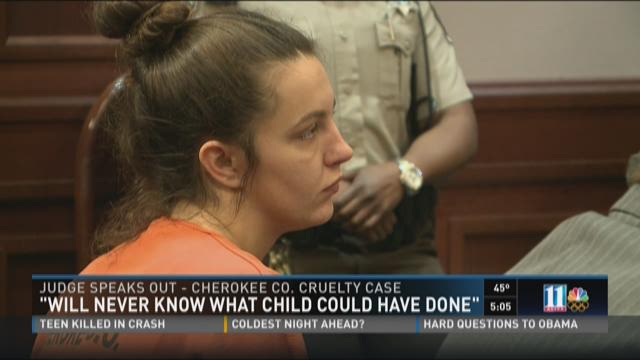 Ciara died at Children's Heathcare of Atlanta Dec. 13 after being taken off life support.
Judge James Drane delivered a strong message to Kincaid before denying bond on Friday. Watch the video for more. 
Her mother's boyfriend, Nicholas Campbell, 26, was arrested the following Friday and is also being held without bond.
Related story: DFCS: Failure to follow policy played a role in toddler's death
PHOTOS: More mug shots